The Safest & Most Convenient Way to Service Your Vehicle
Choose Complimentary Service Valet pick-up and delivery or curbside drop-off and pick-up for appointments.
All Ourisman services follow CDC guidelines around social distancing, disinfecting vehicles, and contactless interactions.
VOLVO SERVICE NOW LOCATED AT 
5415 BUTLER ROAD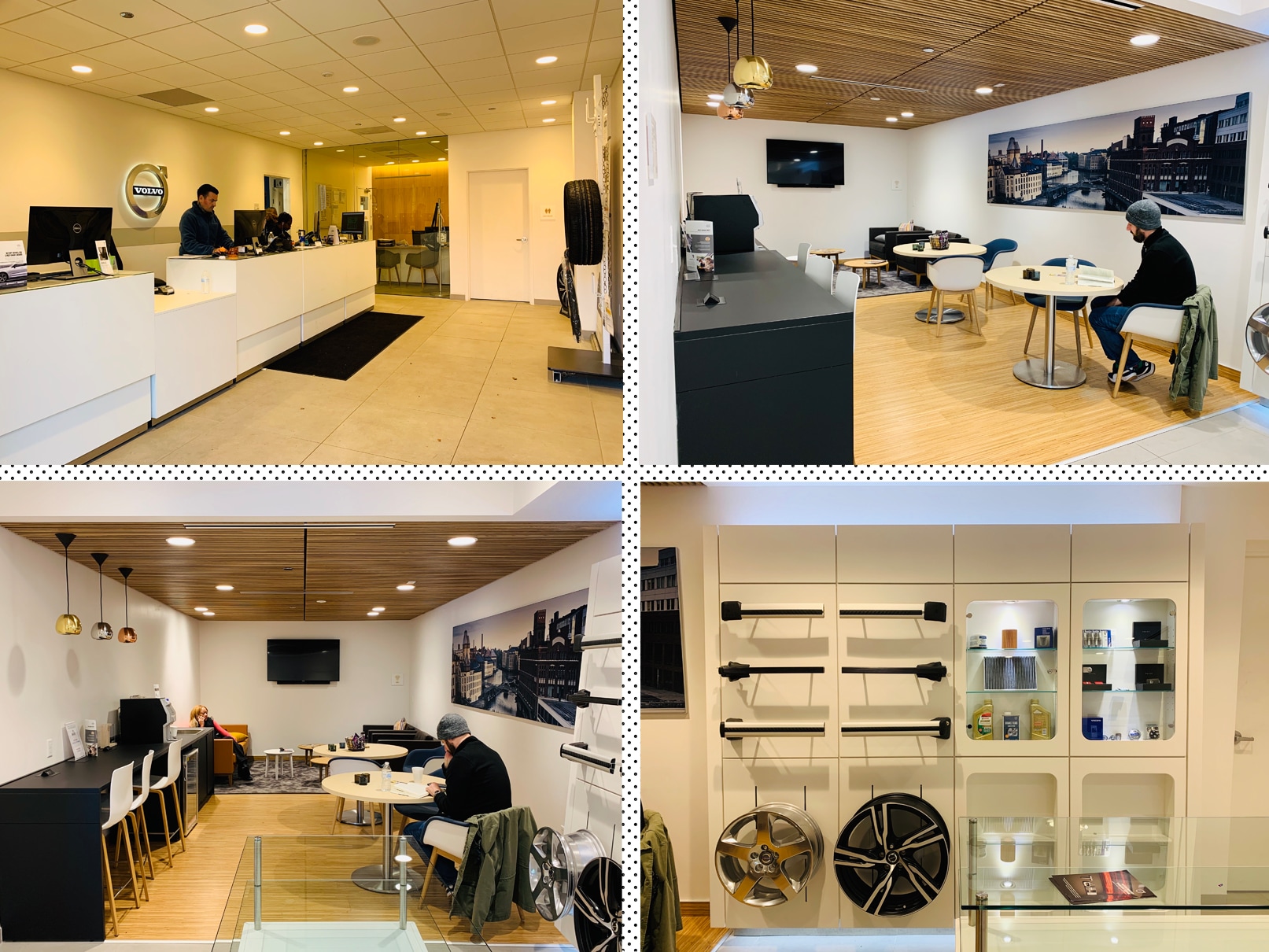 At Volvo Cars of Bethesda, our highly qualified technicians will provide exceptional service in a timely manner.
From oil changes to transmission replacements, we are dedicated to maintaining top tier customer service, for both new and pre-owned car buyers! Allow our staff to demonstrate our commitment to excellence.
Oil Changes, Tire Rotations and More Are All in a Day's Work for the Volvo Cars of Bethesda Service Center.
Proudly Serving Customers from Silver Spring, Bethesda, Washington DC, Hyattsville, and Chevy Chase, MD
We maintain a well-trained auto service and repair department that has only one goal in mind: making sure your vehicle runs as efficiently as possible. Volvo of Bethesda considers every Volvo S60, XC60, V60 and XC90 on the road to be a reflection of our dealership.
Call us today at (888) 617-8515.
Discover Expert Volvo Service in Bethesda, MD
When it's time to service or repair your Volvo, you don't want to go just anywhere in the Silver Spring area. Inexperienced mechanics and imprecise service can lead to more problems than it's worth. At Volvo Cars of Bethesda, we serve Hyattsville and beyond by offering affordable, high-quality Volvo service without the headache.
Discover a more affordable and satisfying way to service your Volvo. Find out why so many from the Washington, DC, trust our Volvo service center near Chevy Chase.
The Benefits of Scheduling Volvo Service at Volvo Cars Bethesda
When you choose Volvo Cars Bethesda service center, you will discover a new sense of ease and peace of mind. We provide a state-of-the-art facility, advanced diagnostic equipment, and Volvo-certified technicians to provide the care, speed, and assurance that you require. There's no better place to bring your Volvo to ensure that it remains in the best possible condition.
Our facility is large enough to service many vehicles at the same time, allowing you to easily find a service appointment at a date and time that works for your schedule. Our cutting-edge equipment speeds up service and repair while allowing for precision. We can quickly diagnose any issues to know exactly where to look, so you know that there will be no head-scratching or guesswork involved.
Our service technicians are all factory-trained to know the ins and outs of each to ensure that Volvo's high standards are met. With experience with both the latest and past Volvo models, our Volvo technicians can quickly perform complicated service and repairs, saving you time and money. Some of the benefits that come with Volvo service include:
Tow for Life: Whether or not your vehicle is new or used, Volvo offers complimentary Tow for Life for every Volvo model. If you need a tow, Volvo will arrange to have your vehicle towed to the nearest authorized Volvo retailer at no cost to you.
 
Lifetime Parts and Labor: This warranty will be honored at our Volvo service center near Kensington during any service or maintenance visit. You will only need to pay once since you know that your Volvo will be kept up to our highest standards.
Complimentary Diagnostics: We offer a complimentary diagnosis using our computerized diagnostic system at no cost to you. This service comes with a written estimate of the service and repair needed so that you can stay ahead of preventable damage.
Whether it's a complicated repair or routine maintenance, our Volvo service center has the expertise and equipment to tackle any issue. Some of the top services that are offered include:
Oil Change
 
Multi-point Inspection
Brake Service
Tire Rotation and Inspection
Wheel Alignment
Genuine Volvo Parts in Bethesda, MD
Perhaps when you've ordered a replacement part from a local mechanic in the past, you were told that you would get the lowest price on an aftermarket part. However, what arrived was the lowest quality. Ordering third-party parts may lead to parts not fitting right, premature wear, or even damage.
At Volvo Cars of Bethesda, we carry an impressive selection of authentic Volvo parts. These parts have met Volvo's high factory standards so that you can count on reliability. By choosing Volvo parts, you can maintain the integrity of your Volvo and ensure that maximum longevity. Whether you prefer to install parts yourself or have our team handle it, we can get started finding the right part for you today.
Schedule Volvo Service Near Washington, DC
If it's time for your next service appointment, find out how easy and affordable Volvo service can be when you come to Volvo Cars of Bethesda. Schedule a service appointment online today!