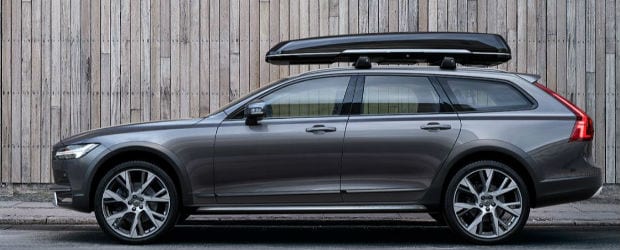 Volvo Cars of Bethesda is your trusted Volvo dealer in the Washington DC area! We take pride in serving all of our customers with an outstanding service experience, offering a no-pressure sales environment that will put you at ease as you try to find the car you need. The drive from DC to Bethesda is a short one if it results in finding a great car that fits your needs as a price that works for you.
Find New Volvo Cars near Washington DC
We have a great selection of new Volvo vehicles available, offering you a variety of choices depending on what you are looking for. Our trustworthy and knowledgeable sales team is here to answer any questions that you might have, helping compare all models so you have all of the information you need before buying. Stop by the showroom at 7001 Arlington Road, Bethesda, MD 20814 to let our sales team go the extra mile for you, or shop online to get a feel for our fleet.
Used Volvo Cars for Sale in Washington DC Area
If you are looking for a used vehicle, we have an expansive amount of pre-owned and certified pre-owned vehicles available to check out in person or in our online showroom. Our team of highly-trained mechanics inspects all vehicles before they ever go out on the market, so you can shop with confidence in the pre-owned vehicle you are buying. Schedule a test drive today to make sure on the vehicle before you buy!
The Best Auto Financing Rates for Buyers in Washington DC
We know that financing your vehicle can often be a long and frustrating process, but our excellent finance department is here to help! We offer the best auto financing rates to all of our customers, working hard to ensure that the process goes as smoothly and quickly as possible for you. Don't spend more time than you need at the dealership, but experience to convenience of financing right through the dealership with our high quality finance team.
Volvo Service and Repairs near Washington DC
At Volvo Cars of Bethesda, we strive to serve you at all steps of the car ownership process. That's why our Volvo service department is made up of specially-trained mechanics to help you with anything that comes up with your car. Whether it's a simple oil change or a full transmission repair, we have the team in place to keep your car running smoothly.
Test Drive New or Pre-owned Vehicles at Volvo Cars of Bethesda
Volvo Cars of Bethesda is worth the drive from Washington DC, offering a great selection of new and used Volvo vehicles to go with an outstanding finance department to serve you as you search for a new vehicle! We go the extra mile to make sure that you are completely satisfied and confident in the vehicle you are buying, making sure there you have the perfect car for your needs. We look forward to serving in all of your car needs!