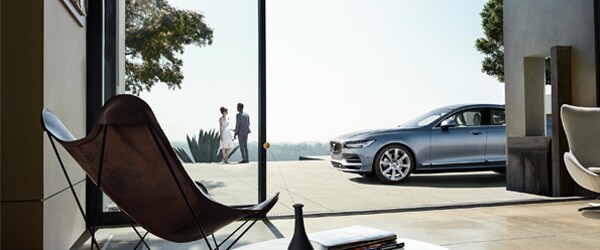 Experience the luxury of the 2017 Volvo S90, for sale inBethesda, MD, at Volvo Cars of Bethesda. Find out why it has been called a uniquely appealing luxury sedan! Everything in the vehicle has been hand crafted with a sense of style, elegance, and luxury. This is one car that you will not want to miss!
2017 Volvo S90 Performance Specs
The 2017 S90 stands out from a performance standpoint, with all of the features that you have come to expect from Volvo. It features up to 316 horsepower and 295 lb-ft of torque, giving you all the power that you'll need out on the road. With up to 34 MPG out on the highway, it's a vehicle that saves you time and money at the pump.
The S90 is available in different designs on the exterior so you can customize your experience. One part that stands out is the light alloy wheels, which are designed exclusively for the S90. It's the little touches that make the 2017 S90 stand out! With a simple, yet elegant look, you'll have a car that looks like an instant classic out on the road in Bethesda.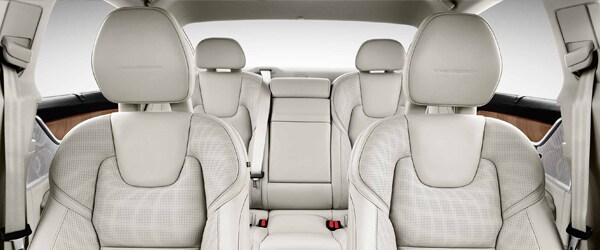 New Volvo S90 Interior and Features
Inside the vehicle, you'll quickly find out why Volvo calls the interior a "Scandinavian sanctuary." It's designed to be open and calm, giving it a spacious feel where all of the details are thought out. Comfortable leather seating will make the ride more comfortable for everyone, while a Bowers & Wilkins audio system gives you impeccable sound. It's the perfect car around Bethesda and the surrounding areas. The only bad part about a long car ride in the S90 is that it has to end eventually!
Volvo was guided by a goal of making your time in the car safer and more meaningful than ever, with semi-autonomous driving technology putting you on the cutting edge. Pilot Assist technology can aid with steering, acceleration, deceleration, and braking, letting you choose when to more fully engage. Sensus technology gives you navigation and phone options in an intuitive design, so you don't have to mess around trying to figure out how to use the system. Volvo has used technology to make your life easier, not harder, a welcome reprieve from everything around you.
The 2017 S90 was also designed with safety in the front of the engineer's minds. City Safety and Large Animal Detection features look ahead of you and prepare the brakes if there is a risk of collision up ahead, giving you another pair of eyes and helping out your reflexes. A 360 degree camera with Park Assist helps make parking easier than ever, while also giving you an eye around your vehicle to make sure you are safe to go where you need to go. The goal is to prevent accidents before they occur!
Test drive the 2017 Volvo S90 in Bethesda, MD!
If you're looking for a new car, stop by Volvo Cars of Bethesda today, conveniently located at 7001Arlington Road, Bethesda, MD 20814. Fill out an auto financeapplication today to learn about our financing offers, or viewincentive offers for loan or lease to save you even more money. We work hard to provide our customers with the best possible rates, making the finance process go smoothly. If you want to schedule a test drive of the S90 or any of our other vehicles, contact us at 866-799-0755. We proudly serve Bethesda, Washington, D.C., Hyattsville, Capital Heights and Chevy Chase, MD. We look forward to serving you!